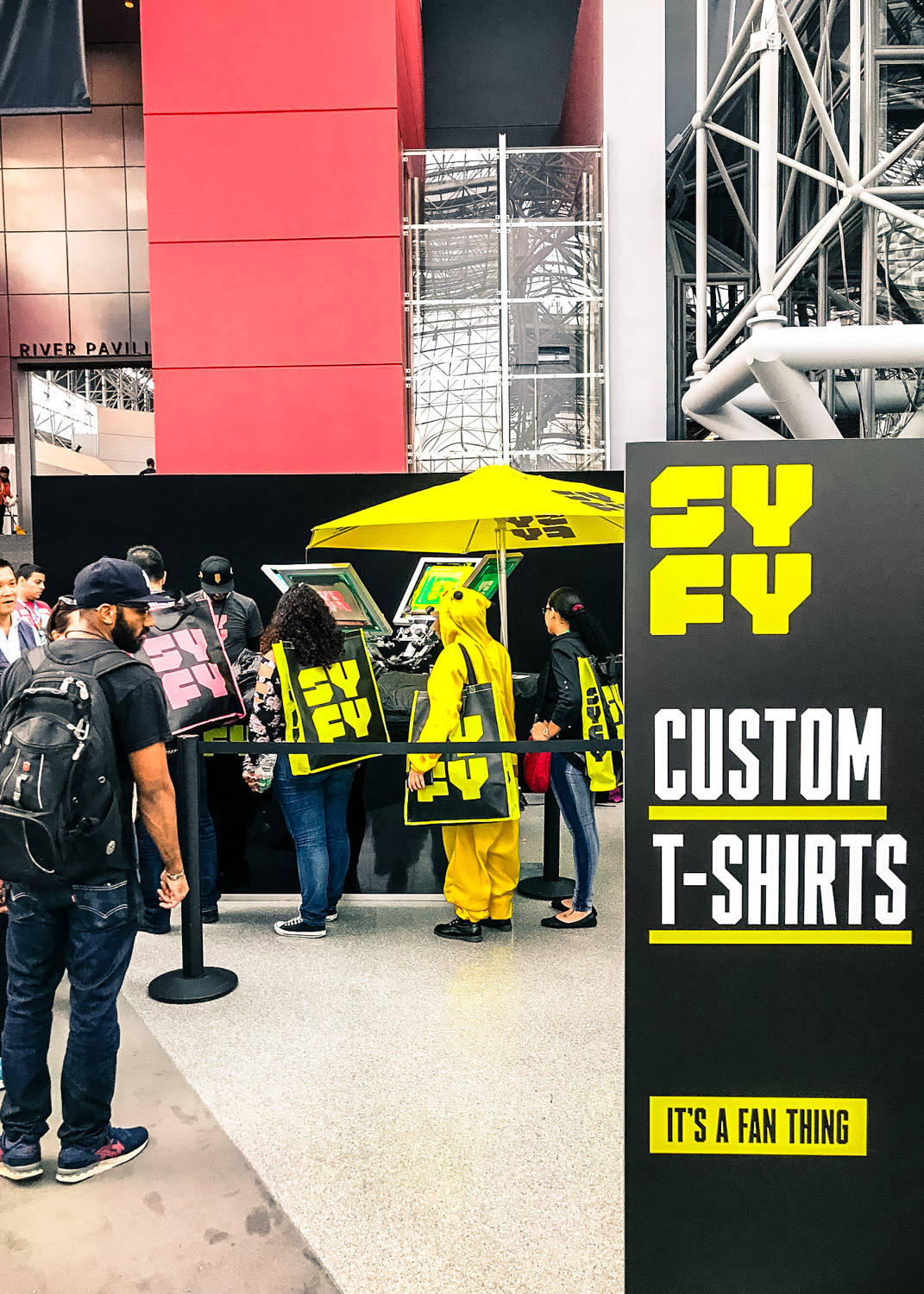 SYFY LIVE SCREEN PRINTING
Cosplay, Costumes, & Custom Printing!
It's always a blast to LIVE PRINT custom apparel and swag at any Comic Con across the world (San Diego, New York, LA, Mexico City) because the attendees and fans are so fun to work with!
We had the pleasure to print 6000 custom SYFY shirts for the cosplay wearing folk of the New York City Comic Con at the Javits Center in early October. We were located on the mezzanine level of the "Crystal Palace" and were directly in front of the main entrance to the convention floor. Guests lined up from dusk until dawn to grab a free t-shirt with the newly rebranded SyFy logo!